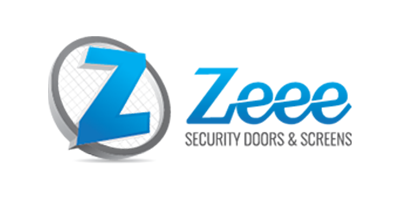 Crimsafe Security Experts.
You can sleep EZY with Crimsafe from Zeee. No more discomfort when going to bed at night. No need to stay up wondering if you secured the door well enough, or someone might break in and harm your loved ones.
Zeee Australia will only supply the best security products on the market, so for your Crimsafe products in Newcastle, go to Zeee to ensure none of these concerns ever come to pass.
Don't be fooled by the others, ask yourself. Why do others feel they need to compare their products to Crimsafe? Simple, Crimsafe is the original and still the best on the market.
Home intrusions are nothing to take lightly. It could start out as some criminal looking for a laptop or big screen TV, but could soon turn ugly. Protect your family and investment now.
Address. 49 Gateway Boulevarde, Morisset, NSW 2264
Phone. (02) 4970 4455
Hey Zeee, let's meet for a coffee?
Services
Security, Security Doors, Security Screens, Crimsafe, Standard Screens, Blinds, Awnings, Plantation Shutters, Alfresco, Home, Commercial, Hinged Doors, Sliding Doors, Fixed Windows, Sliding Windows, Safe-S-Capes, Patio, Pool, Crimsafe Standard, Crimsafe Ultimate, Crimsafe iQ, Fly and Insect Screens, Diamond Grilles, Colonial Castings, Roller Blinds, Venetian Blinds, Cellular Blinds, Vertical Blinds, Panel Glides, Tilt Panel, Verishade Blinds, Roman Blinds, Lumen Blinds, ZipTrak Indoor, ZipTrak Outdoor, Auto Awnings, Straight Drop Awnings, Pivot Arm Awnings, Folding Arm Awnings, PVC Shutters, Timber Shutters, Aluminium Shutters.
All businesses represented on Caves Beach Connect are owned or operated by locals that live in and around Caves Beach
although the businesses themselves may not necessarily operate in Caves Beach.
Our guiding principle for listing a business is for anyone that lives in or around Caves Beach and owns or
operates a business inside or outside of Caves Beach.
We want it to be a vehicle to encourage networking and for locals to support locals.
The 
views
 and 
opinions expressed
 by each business or community stakeholder
are those of each business or community stakeholder and do not necessarily reflect the views of Caves Beach Connect.
Caves Beach Connect acknowledges the Aboriginal people known today as the Awabakal, as the traditional Custodians of the land, respecting Aboriginal Elders past, present and future. Caves Beach Connect recognises the local Aboriginal community today in all of their diversity, who came forward to share their experiences, knowledge, images and memories.