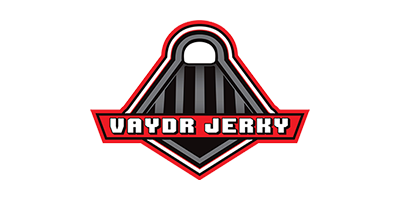 We trim & slice by hand.
This lets us keep Vaydr Jerky at the highest standards.
We then make up our secret mouth-watering marinade which has been tried & tested to make the beef soak up the correct amount over the next 48hrs.
This gives the Jerky full flavour from start to finish. first bite to the last. 
The ingredients we use are the best you can get.
This means the flavour permeates all the way through the meat ready for the dehydration process.
Hey Vaydr Jerky, let's meet for a coffee?
Services
Beef Jerky, Meat, Australian Made, Handcrafted, Quality Controlled, Online Order, Delivery.
All businesses represented on Caves Beach Connect are owned or operated by locals that live in and around Caves Beach
although the businesses themselves may not necessarily operate in Caves Beach.
Our guiding principle for listing a business is for anyone that lives in or around Caves Beach and owns or
operates a business inside or outside of Caves Beach.
We want it to be a vehicle to encourage networking and for locals to support locals.
The 
views
 and 
opinions expressed
 by each business or community stakeholder
are those of each business or community stakeholder and do not necessarily reflect the views of Caves Beach Connect.
Caves Beach Connect acknowledges the Aboriginal people known today as the Awabakal, as the traditional Custodians of the land, respecting Aboriginal Elders past, present and future. Caves Beach Connect recognises the local Aboriginal community today in all of their diversity, who came forward to share their experiences, knowledge, images and memories.