The STiiCK – Hair Perfecting
Wand.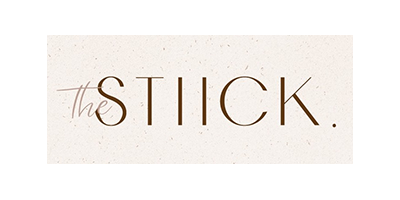 It's time to STiiCK it to fly-aways and baby hairs.
If your relo status with your hair right now is 'it's complicated' – that's about to change. Our pocket rocket hair wand, the STiiCK, let's you say Hello to a great hair day, every day.
It's about time that bad hair days are a thing of the past, and thank goodness, cause we've had our fair share of them.
The STiiCk is not your usual hair styling wand. Doesn't leave a sticky residue or make hair look greasier than a hot chip, The Stiick wand is made from a nourishing formula that goes on clear and has an invisible finish. It won't feel hard or sticky and easily brushes out at the end of the day.
You'll always be covered for any unsightly hair mishaps. Compact in size, you can easily keep one in the car, office or home and leave another in your handbag so you're always ready when out and about!
Hey The STiiCK – Hair Perfecting Wand, let's meet for a coffee?
Services
Beauty, Cosmetic & Personal Care, Cosmetics Shop, Hair, Hair Care.
All businesses represented on Caves Beach Connect are owned or operated by locals that live in and around Caves Beach
although the businesses themselves may not necessarily operate in Caves Beach.
Our guiding principle for listing a business is for anyone that lives in or around Caves Beach and owns or
operates a business inside or outside of Caves Beach.
We want it to be a vehicle to encourage networking and for locals to support locals.
The 
views
 and 
opinions expressed
 by each business or community stakeholder
are those of each business or community stakeholder and do not necessarily reflect the views of Caves Beach Connect.
Caves Beach Connect acknowledges the Aboriginal people known today as the Awabakal, as the traditional Custodians of the land, respecting Aboriginal Elders past, present and future. Caves Beach Connect recognises the local Aboriginal community today in all of their diversity, who came forward to share their experiences, knowledge, images and memories.