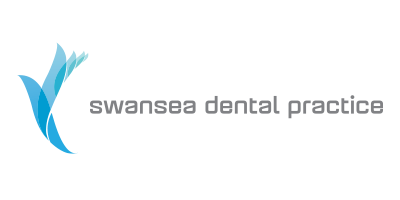 Empathic, Affordable and high quality dental care.
Well established in the local community
We have been caring for patients in Swansea for many years. Dr Scott Speirs owns Swansea Dental Practice and has been part of the community since 1997.
Dr Speirs is also a principal at Advance Family Dental in Lake Haven, where he jointly owns the practice with Dr Arjun Jeganathan. Advance Family Dental was founded in 2006 by Dr Scott Speirs and Dr Arjun Jeganathan.
State-of-the-Art-Technology and Experience to Treat All Ages
Our surgeries use state-of-the-art technology to deliver high quality dental care at reasonable prices, and our aim is always to treat patients using the most minimally invasive and conservative procedures available today. Treatments are designed to help protect and preserve your natural teeth and preventative dentistry is very important to us. We treat all ages and aim to show young children that good oral health is highly achievable. Our Dental Therapist has specific training in treating young children and teenagers, and we also provide oral hygiene education.
Adults and older patients are very well catered for, as we offer a full range of cosmetic dentistry treatments that include adult orthodontics and full mouth reconstructions.
Dr Scott Speirs is particularly experienced in all types of orthodontics and has undertaken many hours of additional training. Dr Arjun Jeganathan has a special interest in jaw joint disorders (TMJ) and in dental implants and crown and bridge cases.
Services
Dental Practice, General Appointments,  Dental CT Scanning, Cosmetic Dentistry, Crowns, Implants, Bridges, Cosmetic Dentistry, Crowns & Bridges, Teeth Whitening, Veneers, White Fillings, Crown Lengthening, General Dentistry, Dentures, Root Canal treatment, Wisdom Teeth Removal, Dental Implants, Fluoride Treatment, Inlays & Onlays, Dental Fissure Sealants, Full Mouth Rehabilitation, TMJ & Bruxism, Orthodontics, Children's Orthodontics, Adult Orthodontics, Braces, Invisalign, Children's Dentistry, Children's Orthodontics, Check-up, Mouthguard's, Children's Fissure Sealants, Diagnostic Technology, Dental Examination, Dental X-Rays, Dietary Analysis, Saliva Diagnostic Testing, Oral Cancer Screening, Teeth Cleaning, Fresh Breath, Anxiety Management, Sedation, General Anaesthesia, Dental Anxiety.
All businesses represented on Caves Beach Connect are owned or operated by locals that live in and around Caves Beach
although the businesses themselves may not necessarily operate in Caves Beach.
Our guiding principle for listing a business is for anyone that lives in or around Caves Beach and owns or
operates a business inside or outside of Caves Beach.
We want it to be a vehicle to encourage networking and for locals to support locals.
The 
views
 and 
opinions expressed
 by each business or community stakeholder
are those of each business or community stakeholder and do not necessarily reflect the views of Caves Beach Connect.
Caves Beach Connect acknowledges the Aboriginal people known today as the Awabakal, as the traditional Custodians of the land, respecting Aboriginal Elders past, present and future. Caves Beach Connect recognises the local Aboriginal community today in all of their diversity, who came forward to share their experiences, knowledge, images and memories.