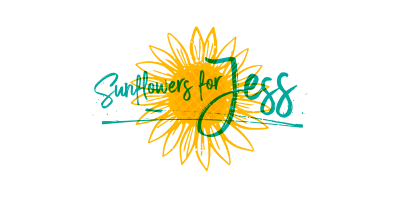 Living life, making each day count.
Just like her favourite flower, Jessica Collins radiates warmth and thrives under the sun.
A volunteer surf lifesaver on beaches across Newcastle for more than a decade, for Jess – a bright, outgoing 24 year-old – life has revolved around the ocean. When she wasn't giving up her time to protect the community at the beach, she was competing at it. As an incredibly talented swimmer and ironwoman, Jess has represented her state and country on countless occasions, at events across the globe.
Cruelly, the ocean is also the cause of her greatest challenge yet.
On Thursday May 31, 2018, Jess fell from her board while surfing at Snapper Rocks and hit her head – instantly paralysing her below the neck. Classified as a quadriplegic, doctors say it's highly unlikely she'll walk again.
But Jess' infectious positivity hasn't waned. Throughout the early stages of her recovery, her strength, determination and outlook on life has inspired all who have shared her presence.
Jess is determined to defy her injury, and once again stand tall and face the sun. 
The Sunflowers for Jess campaign aims to help her do that. And in time, she hopes to empower others in similar circumstances.
Hey Sunflowers for Jess, let's meet for a coffee?
Services
Recovery & Rehabilitation, Support, Fund, Chairty, Donations, Raffles, Auctions.
All businesses represented on Caves Beach Connect are owned or operated by locals that live in and around Caves Beach
although the businesses themselves may not necessarily operate in Caves Beach.
Our guiding principle for listing a business is for anyone that lives in or around Caves Beach and owns or
operates a business inside or outside of Caves Beach.
We want it to be a vehicle to encourage networking and for locals to support locals.
The 
views
 and 
opinions expressed
 by each business or community stakeholder
are those of each business or community stakeholder and do not necessarily reflect the views of Caves Beach Connect.
Caves Beach Connect acknowledges the Aboriginal people known today as the Awabakal, as the traditional Custodians of the land, respecting Aboriginal Elders past, present and future. Caves Beach Connect recognises the local Aboriginal community today in all of their diversity, who came forward to share their experiences, knowledge, images and memories.