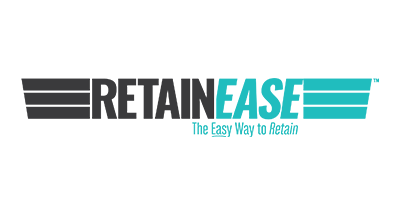 RETAINEASE is a Newcastle family owned and operated business producing high quality concrete products that are engineered over and above Australia Standards.
Not only do our products look and feel great with a large range of textures and colours available, but once they are installed our products require little to no ongoing maintenance.
RETAINEASE started their business back in 2016, and since then their main focus has been in manufacturing quality concrete products for the consumer, that will meet a variety of needs. With their 25+ years experience in the building industry, we can help you create a wall that will not only be structural and functional,  it will look amazing and will last for decades to come.
With a variety of sleeper options and colours available, whether its residential, Commercial, industrial or even in water, RETAINEASE can help you to create a unique feature for your home, a structural retaining system for your residential project, commercial project or subdivision that will look amazing and be time and cost effective to install, or an eco friendly option for a sea wall to minimise erosion.
Address. Unit 1/58 Mitchell Road, Cardiff NSW 2285
Phone. (02) 4956 5269
Hey Retain Ease, let's meet for a coffee?
Services
Retaining Wall, Concrete Retaining System, Sleepers, Wall System, Steel Reinforced Sleepers, Galvanised steel Channels, Concrete Post and Rails, Pavers, Sea Walls, Home Renovator, Home Renovation, Renovate, Landscaper, Landscape, Landscaping, Civil Contractor, Contracting, Weather Resistant, Structural Integrity, Reinforced Steel, Australian Standards, engineer Designed.
All businesses represented on Caves Beach Connect are owned or operated by locals that live in and around Caves Beach
although the businesses themselves may not necessarily operate in Caves Beach.
Our guiding principle for listing a business is for anyone that lives in or around Caves Beach and owns or
operates a business inside or outside of Caves Beach.
We want it to be a vehicle to encourage networking and for locals to support locals.
The 
views
 and 
opinions expressed
 by each business or community stakeholder
are those of each business or community stakeholder and do not necessarily reflect the views of Caves Beach Connect.
Caves Beach Connect acknowledges the Aboriginal people known today as the Awabakal, as the traditional Custodians of the land, respecting Aboriginal Elders past, present and future. Caves Beach Connect recognises the local Aboriginal community today in all of their diversity, who came forward to share their experiences, knowledge, images and memories.