Raylee Rice
Inner Strength Coaching.

Are You Ready To Level Up Your Life?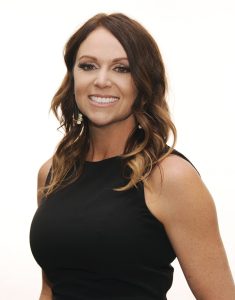 Hi, I'm Raylee Rice
Master Life Coach & Mindset Coach
Have you started numerous businesses, relationships, weight loss challenges, university degrees, or projects but somehow ended up quitting over and over again? Do you feel stuck in life and craving direction? If so, you are not alone.
My mission is to guide, educate and empower leaders to understand their full potential and create a powerful positive mindset to raise the ceiling on their endless ability.
Why do YOU keep doing YOU the way YOU do YOU?
As a business owner with 28 years of experience in the Mindset Coaching/ Life Coaching and Health & Fitness industry, I have witnessed hundreds of people repeat unwelcomed patterns over and over again, I knew there had to be a better way.
Overcoming childhood trauma, parents' divorce, eating disorders, anxiety, marriage breakdown, and the deaths of loved ones, I too realized a simple new diet or self-help book would not "FIX" me. So the first thing I needed to learn, I'm NOT BROKEN.
I was unsure how to stop self-sabotaging my relationships, businesses, and body. I felt like I hated myself and everyone around me.
So, for 28 years now, I have been on this endless journey of Self Empowerment and education. Discovering our key drivers and creating new ways forward, I have successfully guided hundreds, starting with me, from a place of self-hatred to living a life of inner peace, happiness, and financial freedom.
I am not saying it was easy. I am saying it was worth it.
It's your time to shine. Your Inner Strength Coaching Program is YOUR ticket to discovering all life has to offer.
Yours in health and happiness,
Raylee Rice
Hey Raylee Rice Inner Strength Coaching, let's meet for a coffee?
Services
Life Coach, Success Coach, Coach, Goal Setting, Private Coaching, Group Coaching, Mindset Coach, Empowerment Coach, Leadership Coach, Confidence Coaching, Weight Loss Coach
All businesses represented on Caves Beach Connect are owned or operated by locals that live in and around Caves Beach
although the businesses themselves may not necessarily operate in Caves Beach.
Our guiding principle for listing a business is for anyone that lives in or around Caves Beach and owns or
operates a business inside or outside of Caves Beach.
We want it to be a vehicle to encourage networking and for locals to support locals.
The 
views
 and 
opinions expressed
 by each business or community stakeholder
are those of each business or community stakeholder and do not necessarily reflect the views of Caves Beach Connect.
Caves Beach Connect acknowledges the Aboriginal people known today as the Awabakal, as the traditional Custodians of the land, respecting Aboriginal Elders past, present and future. Caves Beach Connect recognises the local Aboriginal community today in all of their diversity, who came forward to share their experiences, knowledge, images and memories.