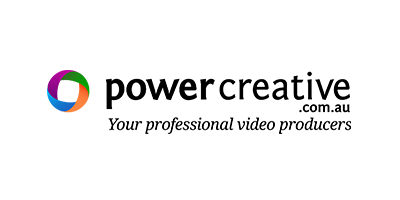 Your Professional Video Producers.
Power Creative are Your Professional Video Producers.
Our market is wide with a diverse range of projects. From personal videos and life stories for individuals of a significant milestone, through to live performances, presentations & events. On to Commercial and social media video content.
Whether you require assistance with video marketing strategy, online video content, or videos for playback during a presentation or for an event. Our goal is to always maintain a powerful impact on your viewers enabling recognition & a connection to the clients' product, service or occasion.
Services
Video Strategy, Production Management, Creative Development, Video Production.
All businesses represented on Caves Beach Connect are owned or operated by locals that live in Caves Beach
although the businesses themselves may not necessarily operate in Caves Beach.
Our guiding principle for listing a business is for anyone that lives in Caves Beach and owns or operates a business inside or outside of Caves Beach.
We want it to be a vehicle to encourage networking and locals to support locals.
The 
views
 and 
opinions expressed
 by each business or community stakeholder
 are those of each business or community stakeholder and do not necessarily reflect the position of Caves Beach Connect.