Physiotherapy
Caves Beach.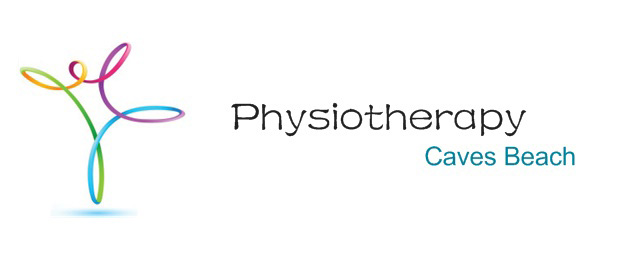 Experience life without pain.
As a Physiotherapist I use a holistic, hands on approach to helping people get back to doing the things they love – pain free.
Stephanie Henderson at Physiotherapy Caves Beach offers a personalised, caring approach to the management of your musculoskeletal pain and dysfunction. Using over 30 years experience she will assess your problem, thoroughly explain your diagnosis and develop a treatment plan designed to get you back in control fast!
Stephanie Henderson, Physiotherapist
At Physiotherapy Caves Beach we offer you lasting relief from headaches and neck pain, back pain and sciatica, hip and knee pain, heel pain and plantarfascitis, by using a combination of manual therapy, exercise and taping techniques. Parking is easy, HICAPS and EFTPOS available, and DVA, Workers' Compensation and EPC plans are all welcome.
Services
Core Stability, Deep Tissue Massage, Exercise Rehabilitation, Exercise Therapy, Gait Analysis, McKenzie Method, Mobilisation, Mulligan's Technique, Pain Management, Referrals, Rehabilitation, Soft Tissue Massage, Spinal Mobilisation, Trigger Point Therapy
Offering
Core Strengthening, Geriatrics, Lower Limb Therapy, Manual Therapy, MBF, Medibank, Medicare, Post-op Care, Preventative Care, Private, Prope Receptive Retraining, Sports Physiotherapy, Third Party Motor Vehicle, Upper Limb Therapy, Work-related Injuries, WorkCover
Features
By Appointment, Consultations, DVA, Evaluations, Examinations, Health Fund Rebates, Home Visits, Independently Owned, Mobile Service, No Referral Necessary, Pensioner Discount, Registered, Senior Discounts, Workcover Approved
Issues
Acute Pain, Ankles, Arthritis, Back, Back Pain, Balance Disorders, Biomechanical Dysfunction, Carpal Tunnel Syndrome, Chronic Pain, Elbow Pain, Elbows, Feet, Growing Pains, Hands, Head, Headaches, Hips, Joint Replacement, Joints, Knees, Limbs, Migraines, Mobility, Motor Accident Injuries, Muscular Pains, Musculoskeletal Disorders, Neck, Neck Pain, Overuse Injuries, Pelvis, Post-natal Problems, Posture, Sciatica, Scoliosis, Shoulder Bursitis, Shoulders, Soft Tissue Injury, Spine, Sports Injuries, Sprains, Stability, Strains, Strength, Trauma, Vertigo, Whiplash, Wrists
Catering To
Adults, Children, Teenagers
Address. C1 60 Caves Beach Rd, Caves Beach NSW 2281
Phone. 0410 043 175
Hey Physiotherapy Caves Beach, let's meet for a coffee?
Services
Neck pain, Arthritic Pain, Headache, Back pain, growing pains, Migraine, Sciatic Pain, Injury, Heel Pain, Hip Pain
All businesses represented on Caves Beach Connect are owned or operated by locals that live in and around Caves Beach
although the businesses themselves may not necessarily operate in Caves Beach.
Our guiding principle for listing a business is for anyone that lives in or around Caves Beach and owns or
operates a business inside or outside of Caves Beach.
We want it to be a vehicle to encourage networking and for locals to support locals.
The 
views
 and 
opinions expressed
 by each business or community stakeholder
are those of each business or community stakeholder and do not necessarily reflect the views of Caves Beach Connect.
Caves Beach Connect acknowledges the Aboriginal people known today as the Awabakal, as the traditional Custodians of the land, respecting Aboriginal Elders past, present and future. Caves Beach Connect recognises the local Aboriginal community today in all of their diversity, who came forward to share their experiences, knowledge, images and memories.