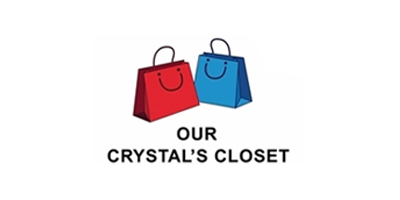 Top quality handmade children's clothes.
Located in beautiful Lake Macquarie NSW in a coastal suburb called Caves Beach, I'm a stay at home mum who has a passion for sewing and making good quality clothing that will last a life time. I have tested many patterns and have selected the best fitting ones so you can be sure they will fit your child beautifully.
Every item I sell gets made by me in Australia. I only buy from Australian fabric companies and all my sewing supplies are also from Australia owned companies.
I source only the best quality Cotton Lycra which has amazing stretch.I have just started a Performance Range which is made with Spandex and can also be used for Swimmers.
Hey Our Crystal's Closet, let's meet for a coffee?
Products and Services
Custom Orders, Made to Order, Ready Made Items, Childrens Clothing, Handmade, Accessories, Apparel & Gifts.
All businesses represented on Caves Beach Connect are owned or operated by locals that live in and around Caves Beach
although the businesses themselves may not necessarily operate in Caves Beach.
Our guiding principle for listing a business is for anyone that lives in or around Caves Beach and owns or
operates a business inside or outside of Caves Beach.
We want it to be a vehicle to encourage networking and for locals to support locals.
The 
views
 and 
opinions expressed
 by each business or community stakeholder
are those of each business or community stakeholder and do not necessarily reflect the views of Caves Beach Connect.
Caves Beach Connect acknowledges the Aboriginal people known today as the Awabakal, as the traditional Custodians of the land, respecting Aboriginal Elders past, present and future. Caves Beach Connect recognises the local Aboriginal community today in all of their diversity, who came forward to share their experiences, knowledge, images and memories.