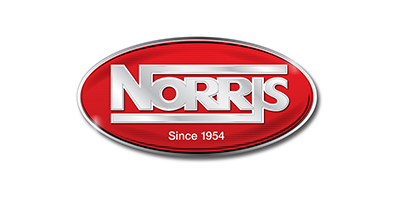 Exceptional range of commercial glass & dishwashers.
Since 1954 Norris has been manufacturing & supplying the hospitality industry with our exceptional range of commercial glass & dishwashers. In true Australian tradition, our innovative founder Vince Norris, designed & produced the first Australian commercial glass washer in his backyard shed. We are an Australian owned company and to this day all our products are still proudly Australian made.
Since 1989 the company's headquarters and manufacturing plant have been located in Caves Beach NSW. Norris Industries is committed to producing a superior range of products using the latest technology. Recently the manufacturing plant was extended to accommodate newly acquired state of the art technology which has assisted in significantly improving our productivity, allowing us to grow with our expanding markets.
Our professional dishwashers are fast, efficient and hygienic – making them the ideal equipment choice for any busy establishment.
Address. 28 Strathmore Road Caves Beach, NSW 2281

Phone. 1800 803 569
Products
Commercial Dishwashers & Glass Washers, Commercial Pass Through/Upright Dishwashers, Commercial Rack Conveyor Dishwashers, Commercial Utensils & Pot Washers.
All businesses represented on Caves Beach Connect are owned or operated by locals that live in Caves Beach
although the businesses themselves may not necessarily operate in Caves Beach.
Our guiding principle for listing a business is for anyone that lives in Caves Beach and owns or operates a business inside or outside of Caves Beach.
We want it to be a vehicle to encourage networking and locals to support locals.
The 
views
 and 
opinions expressed
 by each business or community stakeholder
 are those of each business or community stakeholder and do not necessarily reflect the position of Caves Beach Connect.