Miss Melon's Fruit &

Veg.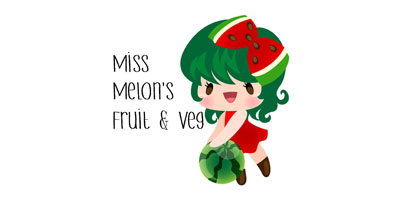 Market Fresh Fruit and Veg direct to your door.
We are offering a home delivery service with fresh fruit and veg! We will buy it from the markets and deliver to your door. Fruit and Veg boxes will range from $10 to $75.  We also have a extensive range of fruit, vegetables, fresh herbs, breads, honey, beeswax wraps, vitality tea range, salad seeds, free range eggs and more.
Miss Melon's was set up by two local sisters who were sick of buying vegetables with no taste at the local supermarket! They initially split the cost with their families, but after a few people heard what they were doing, they decided to offer it to everyone!
We can also provide fruit and veg to preschools, child care centres, schools, clubs for raffles and businesses at competitive prices. Talk to us about your needs.
Address. Servicing Newcastle, Lake Macquarie, Port Stephens, Tea Gardens, Northern Central Coast and Hunter Valley.
Phone. (+61) 491 106 649
Hey Miss Melon's Fruit & Veg, let's meet for a coffee?
Services
Fruit & Vegetable, Home Delivery, Fresh Fruit, Fresh Veg, Bread, Eggs, Honey, Tea, Herbs & Spices, Relish, Pickles.
All businesses represented on Caves Beach Connect are owned or operated by locals that live in and around Caves Beach
although the businesses themselves may not necessarily operate in Caves Beach.
Our guiding principle for listing a business is for anyone that lives in or around Caves Beach and owns or
operates a business inside or outside of Caves Beach.
We want it to be a vehicle to encourage networking and for locals to support locals.
The 
views
 and 
opinions expressed
 by each business or community stakeholder
are those of each business or community stakeholder and do not necessarily reflect the views of Caves Beach Connect.
Caves Beach Connect acknowledges the Aboriginal people known today as the Awabakal, as the traditional Custodians of the land, respecting Aboriginal Elders past, present and future. Caves Beach Connect recognises the local Aboriginal community today in all of their diversity, who came forward to share their experiences, knowledge, images and memories.