Support Caves Beach Local, Bailey as she treks over 5000km along the East Coast of
Australia

.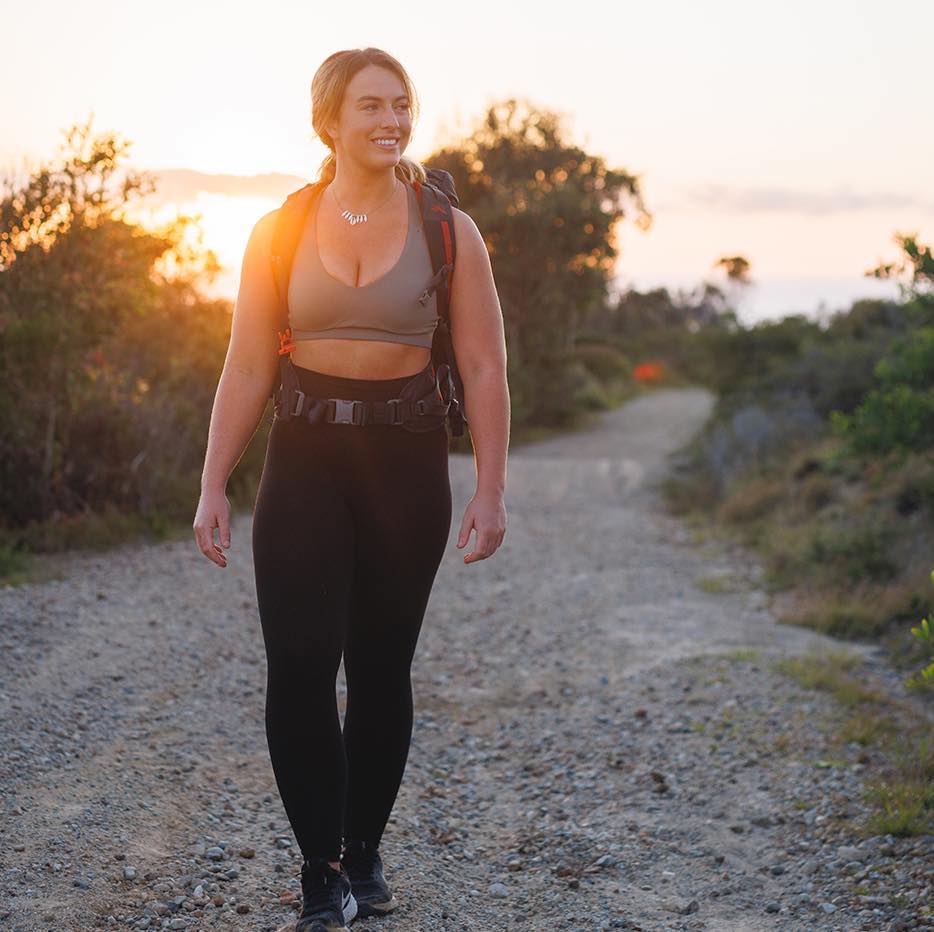 One Step for Mental Health.
Trekking from Wilson's promontory to Cape York Penninsula in 12 months fundraising for the black dog Institute, Bailey Seamers is taking her first step on a 5000km trekking journey.
Bailey's ambitious goal of walking the East Coast of Australia stems from her personal journey living with bipolar disorder.
Through adaptation and management, Bailey has developed tools for mental health which can benefit many of us, with hiking & connecting with nature being a major component.
Coupled with a strong desire to provide all she can to others, her dream is to assist with education while encouraging a pragmatic and open attitude surrounding mental health.
A simple idea quickly evolved into her mission with the intention of sharing her story to inspire others & raise funds for mental health.
"The walk is a metaphor of life with bipolar and reflects my own personal journey. It will be tough and long. There will be good days and bad. Uphill battles and downhill slides, with the mentality of just putting one foot in front of the other and taking one day at a time to conquer the bigger goal."
As a strong community, at Caves Beach Connect we are getting behind Bailey to support her on her mammoth task and you can to by checking out her website and supporting Bailey where you can.
All businesses represented on Caves Beach Connect are owned or operated by locals that live in and around Caves Beach
although the businesses themselves may not necessarily operate in Caves Beach.
Our guiding principle for listing a business is for anyone that lives in or around Caves Beach and owns or
operates a business inside or outside of Caves Beach.
We want it to be a vehicle to encourage networking and for locals to support locals.
The 
views
 and 
opinions expressed
 by each business or community stakeholder
are those of each business or community stakeholder and do not necessarily reflect the views of Caves Beach Connect.
Caves Beach Connect acknowledges the Aboriginal people known today as the Awabakal, as the traditional Custodians of the land, respecting Aboriginal Elders past, present and future. Caves Beach Connect recognises the local Aboriginal community today in all of their diversity, who came forward to share their experiences, knowledge, images and memories.