Stopping in at Caves, Bailey is partway through her 5000km Trek along the East Coast of
Australia

.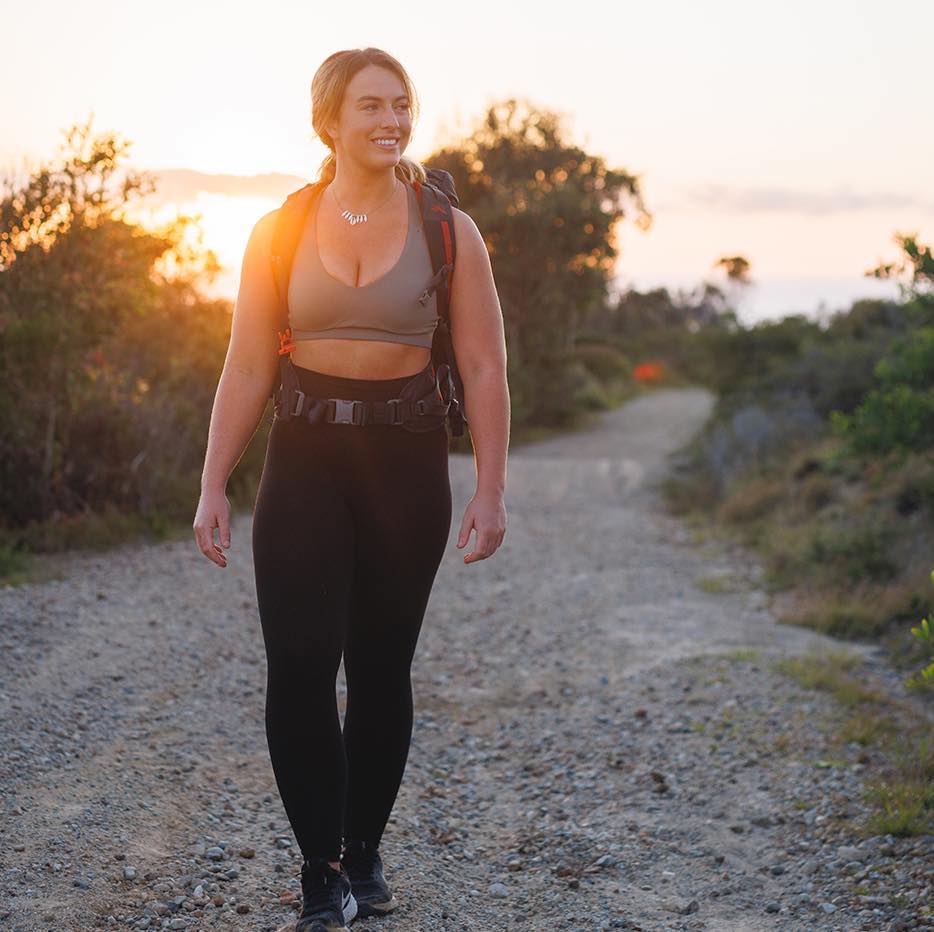 Celebrating A Caves Beach Milestone.
Please join us on Friday evening, 26th of August at Caves Beach Surf Club, to enjoy a congratulations beverage, for local girl, Bailey Seamer who has been trekking from Wilson's Promontory, Victoria and will have safely reached Caves Beach on foot by next week on her way to Cape York, Queensland.
In support of the Black Dog Institute, Bailey Seamer has been walking along the East Coast of Australia which has been an aspiration of hers for many years and for which her dream is finally becoming a reality since kicking her journey off in May.
Bailey's night of celebration begins at 6pm and we have the venue available until 11:30pm.
Light catering will be provided and the bar is open for drinks!
The generosity and kindness of the human spirit that Bailey has experienced has been overwhelming and incredibly heartening.
Your interest and support has been hugely appreciated by us all and we welcome you for an evening of laughter, fun and farewell's as we give her lots of encouragement before she hits the road again heading north towards the Cape.
Hugs, Fiona, Scott & Phoebe Seamer XOX
All businesses represented on Caves Beach Connect are owned or operated by locals that live in and around Caves Beach
although the businesses themselves may not necessarily operate in Caves Beach.
Our guiding principle for listing a business is for anyone that lives in or around Caves Beach and owns or
operates a business inside or outside of Caves Beach.
We want it to be a vehicle to encourage networking and for locals to support locals.
The 
views
 and 
opinions expressed
 by each business or community stakeholder
are those of each business or community stakeholder and do not necessarily reflect the views of Caves Beach Connect.
Caves Beach Connect acknowledges the Aboriginal people known today as the Awabakal, as the traditional Custodians of the land, respecting Aboriginal Elders past, present and future. Caves Beach Connect recognises the local Aboriginal community today in all of their diversity, who came forward to share their experiences, knowledge, images and memories.