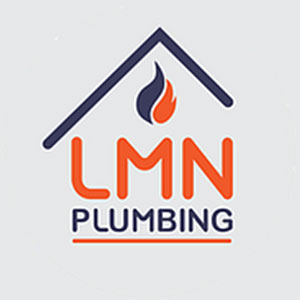 Let LMN Plumbing solve your plumbing problems.
If you have an emergency, such as an overflowing toilet, a blocked drain, leaking gas, or roof then LMN Plumbing are available to help you 24r hours a day (including public holidays), call us on 1300 029 183 and we send one of our plumber specialists to resolve your plumbing problem, fast and effectively.
Knowing whom to chose or finding a trusted tradesperson can feel a daunting process. Allowing a tradesperson into your home is a very personal thing. We appreciate this at LMN Plumbing and we ensure all our plumbing staff are police checked and follow the current Covid-19 guidelines. Knowing you can trust LMN Plumbing is very important to us as a company.  We want to make your choice of plumber easy and stress-free.
We provide a full range of plumbing, gas fitting and roofing services, including:
Drainage & storm water
Connecting sewers to the mains
Flexi hose replacement
Replacing & installing hot water systems
Repairs or installations to gutters & roofs
Unblocking toilets and drains
Installation of rainwater tanks, cesspits and downpipeGas leak detection & gas fitting
Roofing
LMN Plumbing experienced plumbing specialists have the knowledge and equipment to provide a to code solution to your plumbing problem or renovation project. We are commitment to providing high quality workmanship and customer service at so you can trust in the work into the future.
Address. 700 Freemans Driver, Cooranbong NSW 2265
Phone. 1300 029 183
Hey LMN Plumbing, let's meet for a coffee?
Services
Drainage & Storm Water, Connecting Sewers to Mains, Flexi Hose Replacement, Replacing & Installing Hot Water Systems, Repairs or Installations to Gutters & Roofs, Unblocking Toilets and Drains, Installation of Rainwater Tanks, Cesspits and Downpipes, Gas Leak Detection & Gas Fitting, Roofing.
All businesses represented on Caves Beach Connect are owned or operated by locals that live in and around Caves Beach
although the businesses themselves may not necessarily operate in Caves Beach.
Our guiding principle for listing a business is for anyone that lives in or around Caves Beach and owns or
operates a business inside or outside of Caves Beach.
We want it to be a vehicle to encourage networking and for locals to support locals.
The 
views
 and 
opinions expressed
 by each business or community stakeholder
are those of each business or community stakeholder and do not necessarily reflect the views of Caves Beach Connect.
Caves Beach Connect acknowledges the Aboriginal people known today as the Awabakal, as the traditional Custodians of the land, respecting Aboriginal Elders past, present and future. Caves Beach Connect recognises the local Aboriginal community today in all of their diversity, who came forward to share their experiences, knowledge, images and memories.