Lake Macquarie Dental
Practice.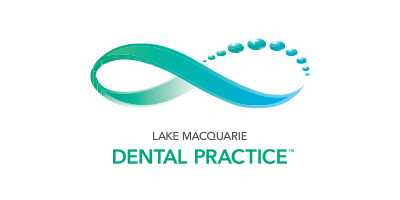 Changing lives one smile at a time.
Lake Macquarie Dental Practice is a family run dental practice, owned and managed by husband and wife team Dr Eric Asis and Practice Manager Rachel Asis. After working for five years in four different practices across Charlestown, Belmont, Warners Bay and Tanilba Bay, Dr Eric decided to open his own practice locally, delivering his high standard for all his patients. Dr Eric's vision is to provide the best possible outcome by focusing on patient care customized to individual needs. Your smile is important to us and it can change lives!
Our Practice values feedback and we strive to achieve a successful outcome for each patient. Hearing the words "we never thought a dental visit could be so painless" is a much-loved phrase here at our practice. Our focus is to have each patient come away feeling positive about their experience and let go of any fear around visiting the dentist.
Here at Lake Macquarie Dental Practice we pride ourselves on delivering successful dental solutions, changing lives one smile at a time! Whatever your dental needs or goals, we can provide you the quality care you deserve!
Address. 402 The Esplanade, Warners Bay NSW 2282
Phone. (02) 4958 8600
Hey Lake Macquarie Dental Practice, let's meet for a coffee?
Services
Dental, Dentist, Dental Practice, General Dentistry, Digital Technology, Check-ups, Treatment, Preventative Dental, Complex Dentistry, Digital Dentistry, Healthy Mouth, Teeth, Dental Treatment, Bridgework, Removable Partial Dentures, Dental Implants, Fissure Seals, Mouthgards, Restorative Dental, Fillings, Extractions, Veneers, Teeth Whitening, Dental Crowns, Dental Bridges, Root Canal Treatment, Power Prox Braces, Sequential Aligners, Digital X-Ray, Intra Oral Camera, 3D Care Stream Scanner.
All businesses represented on Caves Beach Connect are owned or operated by locals that live in and around Caves Beach
although the businesses themselves may not necessarily operate in Caves Beach.
Our guiding principle for listing a business is for anyone that lives in or around Caves Beach and owns or
operates a business inside or outside of Caves Beach.
We want it to be a vehicle to encourage networking and for locals to support locals.
The 
views
 and 
opinions expressed
 by each business or community stakeholder
are those of each business or community stakeholder and do not necessarily reflect the views of Caves Beach Connect.
Caves Beach Connect acknowledges the Aboriginal people known today as the Awabakal, as the traditional Custodians of the land, respecting Aboriginal Elders past, present and future. Caves Beach Connect recognises the local Aboriginal community today in all of their diversity, who came forward to share their experiences, knowledge, images and memories.