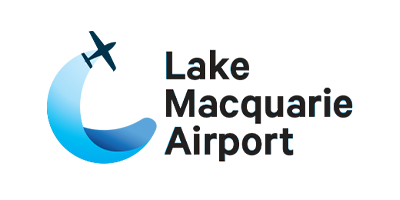 Lake Macquarie Airport, also known as Pelican Airport, Belmont Airport and Aeropelican, exists today because of the vision of one man, Kieth Hilder.
Keith (Dalkeith) Hilder (1911-1976) had a love of flying. His passion transcended everyday fantasy and saw him turn his dream into the living reality that the cities of Newcastle and Lake Macquarie now enjoys.
Our charter flights offer air services that save you time, are a more efficient use of your financial resources and  operate at your convenience.
Decades of aviation experience have been used to create a charter flight component of our business, headed up by former RAAF fighter pilot and Red Bull Air Race pilot Matt Hall, alongside business partner James Guest of Skyline Aviation Group. Their vision to bring a dedicated aircraft charter service to the Hunter region, with a view to servicing flights primarily in NSW, Victoria and lower Queensland has come to fruition in 2019.
Address. 864 Pacific Hwy, Marks Point NSW 2280 Australia
Phone. (02) 4944 9199
Hey Lake Macquarie Airport, let's meet for a coffee?
Services
Lake Macquarie Aviation Charter, Skydive, Skydiving, Matt Hall Aerobatic, Skyline Helicopter Flights, Microlight Flights, Gyroplane Flights, Aerobatic Flights, Helicopter Flights, Private Charter Flights, Aircraft.
All businesses represented on Caves Beach Connect are owned or operated by locals that live in and around Caves Beach
although the businesses themselves may not necessarily operate in Caves Beach.
Our guiding principle for listing a business is for anyone that lives in or around Caves Beach and owns or
operates a business inside or outside of Caves Beach.
We want it to be a vehicle to encourage networking and for locals to support locals.
The 
views
 and 
opinions expressed
 by each business or community stakeholder
are those of each business or community stakeholder and do not necessarily reflect the views of Caves Beach Connect.
Caves Beach Connect acknowledges the Aboriginal people known today as the Awabakal, as the traditional Custodians of the land, respecting Aboriginal Elders past, present and future. Caves Beach Connect recognises the local Aboriginal community today in all of their diversity, who came forward to share their experiences, knowledge, images and memories.