Imperial Tools 
Australia.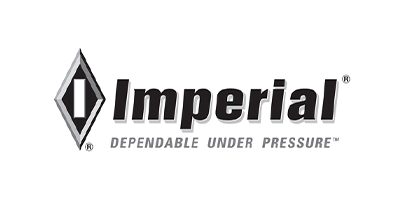 Dependable Under Pressure.
The brand name Imperial™ has been in production for more than a century which is a tribute to the ongoing quality of our products. Many Tradesmen remember them as Imperial Eastman through the product branding. The tool range is suitable for several industries and trades needing specialist tooling for specific jobs. Our superior tube & pipe benders, along with flaring tools suit the needs for the Hydraulic Service Industry. Browse our categories below or select from the menu above and check out what is available.  
At Imperial Tools Australasia, from our location in the southern Newcastle area in New South Wales, we supply Imperial, Milbar, Thermal & Lakesude branded products throughout Australia. 
Address. Unit 5/24 Strathmore Rd, Caves Beach NSW 2281
Phone. (02) 4971 6500
Products
Manifolds & Gauges, Tube & Pipe Benders, Tube Cutters & Deburrers, Flaring, Swaging & Reaming, Leak Detectors, Automotive Specialty Tools, Refrigerant Hoses, Specialty Tools & Devices, Safety Wire Twist Pliers, Wire Cutters, Strippers & Crimpers, Circlip & Ring Pliers & Kits, Specialty Fittings, Replacement Parts.
All businesses represented on Caves Beach Connect are owned or operated by locals that live in Caves Beach
although the businesses themselves may not necessarily operate in Caves Beach.
Our guiding principle for listing a business is for anyone that lives in Caves Beach and owns or operates a business inside or outside of Caves Beach.
We want it to be a vehicle to encourage networking and locals to support locals.
The 
views
 and 
opinions expressed
 by each business or community stakeholder
 are those of each business or community stakeholder and do not necessarily reflect the position of Caves Beach Connect.