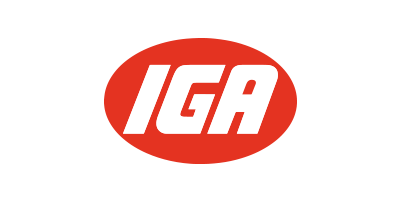 We tailor our brands to give customers more of what they like.
At IGA, we've never taken a 'one size fits all' approach to the way we do business
We recognise that every one of us is an individual and that each city or town where we have stores is different.
We understand that we are a culturally diverse nation of more that 23 million people with different likes and dislikes.
As a result, through our network of independently owned stores (all 1,400 of them) we tailor our ranges and brands to give our local customers more of what they like. This includes many of your favourite brands, the ones you may no longer find on shelves in other supermarkets.
Address. 55 Caves Beach Road, Caves Beach NSW 2281
Phone. (02) 4972 1281
Hey IGA, let's meet for a coffee?
Products
Supermarket, Groceries, Grocery, Green Grocer, Shopping, Fruit, Vegetables, Meat, Pantry, Dairy, Bakery, Drinks, Frozen Foods, Health & Beauty, Household, Pet, Baby, Independently Owned, Liquor.
All businesses represented on Caves Beach Connect are owned or operated by locals that live in and around Caves Beach
although the businesses themselves may not necessarily operate in Caves Beach.
Our guiding principle for listing a business is for anyone that lives in or around Caves Beach and owns or
operates a business inside or outside of Caves Beach.
We want it to be a vehicle to encourage networking and for locals to support locals.
The 
views
 and 
opinions expressed
 by each business or community stakeholder
are those of each business or community stakeholder and do not necessarily reflect the views of Caves Beach Connect.
Caves Beach Connect acknowledges the Aboriginal people known today as the Awabakal, as the traditional Custodians of the land, respecting Aboriginal Elders past, present and future. Caves Beach Connect recognises the local Aboriginal community today in all of their diversity, who came forward to share their experiences, knowledge, images and memories.