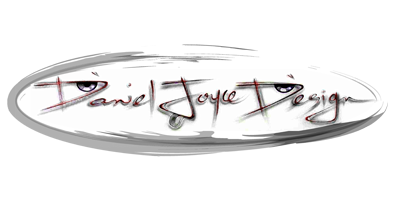 Successful self-taught illustrator.
Daniel Joyce is a successful self-taught illustrator established in various mediums. Growing up on the ocean as a fisherman and surfer, Daniel, or "Joiko" as he is also known around the traps, has progressed from simple graphite pencils, drawings and portraiture right through to commercial applications such as hand painted designs on aircraft and prime-movers and show cars.
Daniel's artworks have featured consistently in Tracks and Waves magazines… still, he finds nothing more satisfying than stretching a big panoramic canvas and smashing up a surf break travelled or local spot going off.
He has painted surfboards extensively for Newcastle's finest shapers (as well as 30 or more boards in Puerto Escondido – Mexico) and his orders are now for more elaborate and detailed work such as surfscapes on big boards.
Daniel has traded artwork for beer and food, surfed and snowboarded in places such as Ireland, Austria, Mexico, Africa, west coast of Europe, Indonesia and around Australia and New Zealand … so far.
Address. Workshop/Gallery – 132 Pacific Hwy Swansea, NSW 2281
Phone. (+61) 416 111 722
Services
Concept Illustration, Mural, 'Live Painting' (At Your Event) , Landscape/Beachscape Fine Art, Portrait, Caricature, Surfboard Art, Automotive Art, Custom Airbrush Technician, Creative Signage.
All businesses represented on Caves Beach Connect are owned or operated by locals that live in and around Caves Beach
although the businesses themselves may not necessarily operate in Caves Beach.
Our guiding principle for listing a business is for anyone that lives in or around Caves Beach and owns or
operates a business inside or outside of Caves Beach.
We want it to be a vehicle to encourage networking and for locals to support locals.
The 
views
 and 
opinions expressed
 by each business or community stakeholder
are those of each business or community stakeholder and do not necessarily reflect the views of Caves Beach Connect.