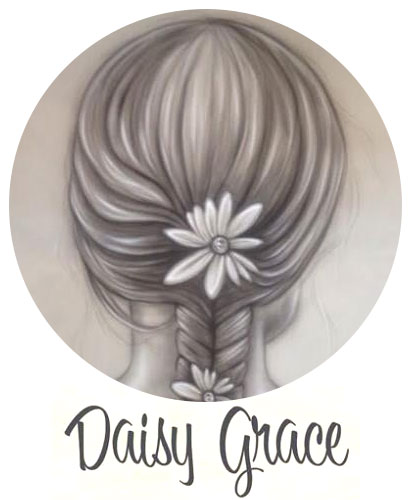 Home Decor, Gifts & Fashion.
Daisy Grace is a curation of wellness and lifestyle gifts, fashion & Homewares for the mindful consumer. It's home to a collection of local creatives, artisans and designers of fine goods.
Hi! My name is Chelsea Harmey, I am the owner of Daisy Grace. Built up over the first 6 years Merran Weir has established the well deserved place of Daisy Grace in Swansea NSW.
I have always had a passion for fashion and vision to create and decorate spaces where connections can be made with like minded people.
Daisy Grace was envisioned with Merran's expertise in Visual Merchandising and Curating, brought together by a background in pharmacy.
Whilst my own journey encompasses my knowledge of social media marketing and love for fashion.
We honour the space and essence of our community by bringing likeminded people with a passion for what they do together in a way that compliments Lake Macquarie's renowned laidback lifestyle.
It's a must visit destination for those seeking a unique retail experience in an up and coming community.
Love Chelsea.
Hey Daisy Grace, let's meet for a coffee?
Products
Home Decor, Homewares, Gifts, Fashion, Wellness, Retail, Mindful, Creatives, Artisans, Designers, Fine Goods, Gift Ideas.
All businesses represented on Caves Beach Connect are owned or operated by locals that live in and around Caves Beach
although the businesses themselves may not necessarily operate in Caves Beach.
Our guiding principle for listing a business is for anyone that lives in or around Caves Beach and owns or
operates a business inside or outside of Caves Beach.
We want it to be a vehicle to encourage networking and for locals to support locals.
The 
views
 and 
opinions expressed
 by each business or community stakeholder
are those of each business or community stakeholder and do not necessarily reflect the views of Caves Beach Connect.
Caves Beach Connect acknowledges the Aboriginal people known today as the Awabakal, as the traditional Custodians of the land, respecting Aboriginal Elders past, present and future. Caves Beach Connect recognises the local Aboriginal community today in all of their diversity, who came forward to share their experiences, knowledge, images and memories.