where's the best coffee in 
caves beach?
where's the best coffee in 
caves beach?
Caves Beach is one of the most popular beaches in Newcastle, renowned for its pristine sand and crystal-clear waters. But for coffee lovers, the main attraction is the variety of coffee spots around Caves Beach.
So, if you're looking for the best coffee in Caves Beach, then look no further than the local cafes. The specific coffee shops local to Caves Beach are Mawson Caves Beach, Boffee Coffee, Caves Coastal Bar & Bungalows, Mylos, The Caves Beach Grocer, and Seed Cafe in neighbouring town Swansea.
You can find links to each of these cafes (along with their logos) in the article.
But if you're doing business in Caves Beach, you can also use Caves Connect to reach out to a business owner through their profile page and book a meeting over coffee at one of the fabulous coffee spots around town. No matter your preference, you'll be sure to find the perfect place to enjoy great coffee at Caves Beach.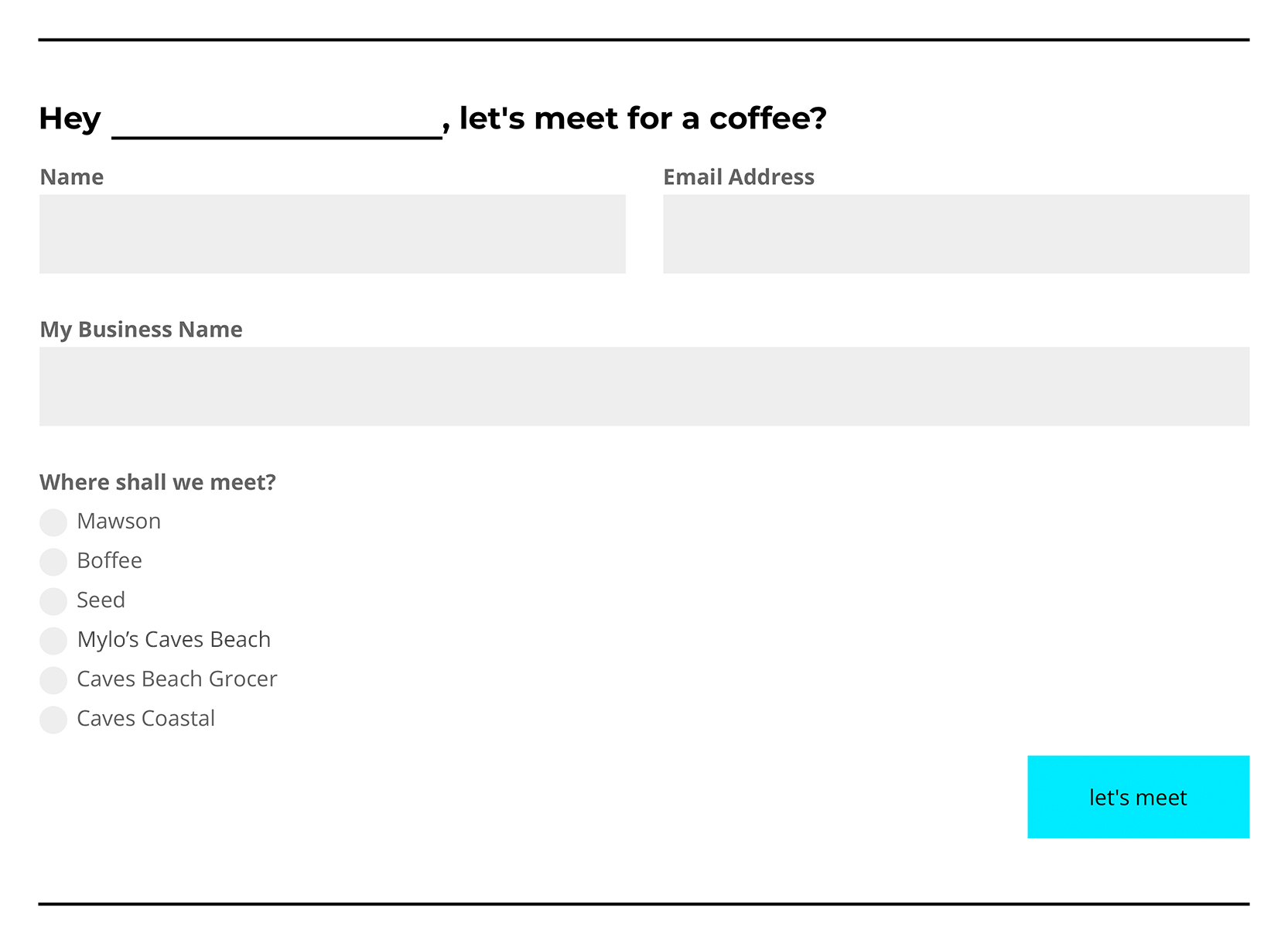 All businesses represented on Caves Beach Connect are owned or operated by locals that live in and around Caves Beach
although the businesses themselves may not necessarily operate in Caves Beach.
Our guiding principle for listing a business is for anyone that lives in or around Caves Beach and owns or
operates a business inside or outside of Caves Beach.
We want it to be a vehicle to encourage networking and for locals to support locals.
The 
views
 and 
opinions expressed
 by each business or community stakeholder
are those of each business or community stakeholder and do not necessarily reflect the views of Caves Beach Connect.
Caves Beach Connect acknowledges the Aboriginal people known today as the Awabakal, as the traditional Custodians of the land, respecting Aboriginal Elders past, present and future. Caves Beach Connect recognises the local Aboriginal community today in all of their diversity, who came forward to share their experiences, knowledge, images and memories.