Caves Beach Early Learning 
Centre.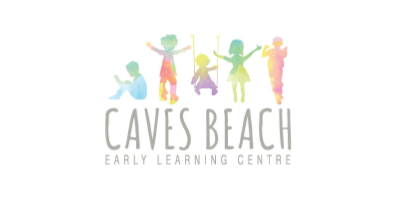 Stimulated and inspired to explore, discover and grow.
You are beginning an exciting journey into early learning for your child. We hope we can make it as enriching for your child and rewarding for you.
Caves Beach Early Learning Centre is one of the leading early learning centre's in the area. Our passionate Educators are what make our centre special. Our high-quality curriculum; dedication to health and wellbeing; set in a resource rich environment, means your child is ready to make the best start in their early education experience.
Our teams cater to newborns through to preschool age in an environment where they feel safe, nurtured, stimulated and happy.
Our school readiness programs take a holistic approach to giving your child the best opportunity to begin their primary education.
Our focus is genuine care for your child, because this is where learning begins. Our small rooms mean our Educators can focus closely on your child's development and foster their interest in learning.
Services
Early Learning Centre, Education, Childcare, Programs.
All businesses represented on Caves Beach Connect are owned or operated by locals that live in and around Caves Beach
although the businesses themselves may not necessarily operate in Caves Beach.
Our guiding principle for listing a business is for anyone that lives in or around Caves Beach and owns or
operates a business inside or outside of Caves Beach.
We want it to be a vehicle to encourage networking and for locals to support locals.
The 
views
 and 
opinions expressed
 by each business or community stakeholder
are those of each business or community stakeholder and do not necessarily reflect the views of Caves Beach Connect.
Caves Beach Connect acknowledges the Aboriginal people known today as the Awabakal, as the traditional Custodians of the land, respecting Aboriginal Elders past, present and future. Caves Beach Connect recognises the local Aboriginal community today in all of their diversity, who came forward to share their experiences, knowledge, images and memories.