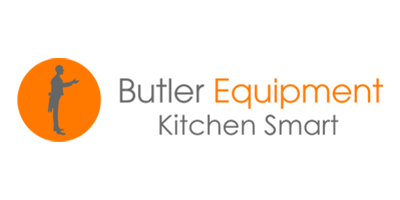 Leading supplier of commercial kitchen equipment.
Our business has existed since 1979 and in that time we have cultivated deep links within the hospitality industry with suppliers and business owners alike. This has placed our team in the unique position to understand your needs and how those can be best addressed by the suppliers that we work with. Over the years we have been able to identify the best and worst when it comes to brands and when you shop with us you can shop safe in the knowledge that you're only seeing the best: we have vetted the results for you and only the most impressive brands make it through.
When you choose to invest in top quality catering equipment and supplies, it means you can concentrate on creating mouth-watering dishes, safe in the knowledge that your equipment won't let you down.
Butler Equipment offers financing and warranties on all our products. This means that the cost of big-ticket items is not inhibitive and your restaurant can use the very best products from day one to really make your restaurant shine and start off on the right foot!
We're here to give advice, if needed, on the best industrial catering equipment for professionals, and we'll always go the extra mile to make sure that you get the best and most appropriate equipment for your enterprise.
Address. 28 Strathmore Road, Caves Beach NSW 2281
Phone. 1800 225 215
Hey Butler Equipment, let's meet for a coffee?
Services
Kitchen Equipment, Commercial Kitchen, Cleaning, Cleaning and Hygiene Equipment, Commercial Cleaning Products, Cooking Equipment, Bench top Appliances, Coffee Equipment, Commercial Cooking, Commercial Ovens, Food Preparation Equipment, Heated/Ambient Food Display, Asian Cooking Equipment, Bakery, Pizza, Dishwashers & Glasswares, Fridges/Freezers, Smallwares, Kitchen Utensils, Pots & Pans, Storage Solutions, Table & Serving Ware, Boards & Signs, Buffet, Disposables, Stainless Fabrication, Stainless Steel Benches, Stainless Steel Cabinets, Stainless Steel Sinks, Stainless Steel Shelves, Stainless Steel Trolleys/Racks, Tapware, Stainless Accessories, Custom Stainless Steel Fabrication.
All businesses represented on Caves Beach Connect are owned or operated by locals that live in and around Caves Beach
although the businesses themselves may not necessarily operate in Caves Beach.
Our guiding principle for listing a business is for anyone that lives in or around Caves Beach and owns or
operates a business inside or outside of Caves Beach.
We want it to be a vehicle to encourage networking and for locals to support locals.
The 
views
 and 
opinions expressed
 by each business or community stakeholder
are those of each business or community stakeholder and do not necessarily reflect the views of Caves Beach Connect.
Caves Beach Connect acknowledges the Aboriginal people known today as the Awabakal, as the traditional Custodians of the land, respecting Aboriginal Elders past, present and future. Caves Beach Connect recognises the local Aboriginal community today in all of their diversity, who came forward to share their experiences, knowledge, images and memories.