Building & Bathroom
Brilliance.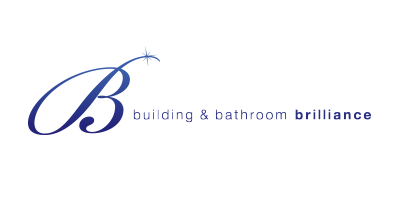 Building and Bathroom Brilliance is a small business, run by Brad Garland, with extensive expertise in the building industry. He strives to help his customers have a trouble free and relaxed environment whilst renovating.
Building and Bathroom Brilliance takes pride in offering you a 'Service', to help in your decision making whilst renovating and strive to offer more than our competitors by giving a personal approach, keeping our company small enough to be able to run and control the entire renovation, and giving our customers a communication line direct with the owner of the business.
A bathroom renovation is a great investment, and with us it can be a very satisfying and rewarding experience. We encourage your input into the design process of your new bathroom and strive to give you the quality you deserve at a very competitive rate. We aim to give you complete peace of mind during the renovation, insuring the work is completed in the agreed timeframe with the minimum of inconvenience to yourself.
Hey Building and Bathroom Brilliance, let's meet for a coffee?
Services
Builder, Building, Renovations, Bathroom, Bathroom Renovation, Construction, House, Home, Quality.
All businesses represented on Caves Beach Connect are owned or operated by locals that live in and around Caves Beach
although the businesses themselves may not necessarily operate in Caves Beach.
Our guiding principle for listing a business is for anyone that lives in or around Caves Beach and owns or
operates a business inside or outside of Caves Beach.
We want it to be a vehicle to encourage networking and for locals to support locals.
The 
views
 and 
opinions expressed
 by each business or community stakeholder
are those of each business or community stakeholder and do not necessarily reflect the views of Caves Beach Connect.
Caves Beach Connect acknowledges the Aboriginal people known today as the Awabakal, as the traditional Custodians of the land, respecting Aboriginal Elders past, present and future. Caves Beach Connect recognises the local Aboriginal community today in all of their diversity, who came forward to share their experiences, knowledge, images and memories.