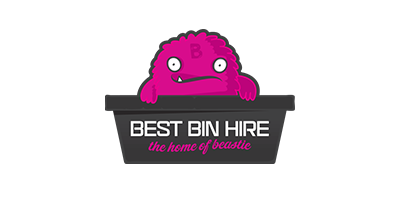 Best Bin Hire supplies Skip Bin Hire to Newcastle, Lake Macquarie and the Hunter Valley.
We are the best bin hire mob out there, but don't take our word for it, just ask Beastie. He loves to talk rubbish.
Hey Best Bin Hire, let's meet for a coffee?
Services
Skip Bin, Bin Hire, Skip Bin Hire, Newcastle, Lake Macquarie, Hunter Valley, Residential, Commercial, Waste Recycling, Council Permits, Waste, General Rubbish, Bricks, Concrete, Roof Tiles, Green Waste, Asbestos Removal, Building & Hardware Supplies, Recycle.
All businesses represented on Caves Beach Connect are owned or operated by locals that live in and around Caves Beach
although the businesses themselves may not necessarily operate in Caves Beach.
Our guiding principle for listing a business is for anyone that lives in or around Caves Beach and owns or
operates a business inside or outside of Caves Beach.
We want it to be a vehicle to encourage networking and for locals to support locals.
The 
views
 and 
opinions expressed
 by each business or community stakeholder
are those of each business or community stakeholder and do not necessarily reflect the views of Caves Beach Connect.
Caves Beach Connect acknowledges the Aboriginal people known today as the Awabakal, as the traditional Custodians of the land, respecting Aboriginal Elders past, present and future. Caves Beach Connect recognises the local Aboriginal community today in all of their diversity, who came forward to share their experiences, knowledge, images and memories.