Belle Property –

Neil Fry.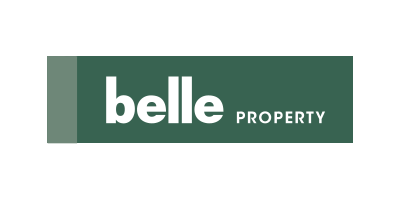 Real Estate Agent,
 

Belle Property Lake Macquarie.
It's not a cliché nor exaggeration to say that Sales Agent Neil Fry lives and breathes Real Estate! Since 'cutting his teeth' in the family business known as Geoff Fry Real Estate (a high profile Swansea institution during the 80's & 90's), Neil has been setting benchmarks selling real estate in the east Lake Macquarie peninsula that lies between the lake and a string of pristine surf beaches.
Neil focuses intently on the 'sea change clientele' and has found introducing people to its holiday lifestyle immensely satisfying – and with over thirty years' experience, in-depth local knowledge and commitment to a result, there is none better equipped to achieve this.
His calm manner, methodical processes, reassuring and enthusiastic approach, and superior negotiation skills glean sensational results for his clients. Neil's methods produce low 'Average Days on Market', a significant number of off-market sales, and a high proportion of sales to buyers from outside the region – buyers who consistently pay higher prices to enjoy the lifestyle benefits of living on this magnificent coastal strip.
Address. Belle Property Lake Macquarie | 325 Charlestown Road Charlestown, NSW 2290
Phone.  (+61) 418 494 183
Hey Belle Property, let's meet for a coffee?
Services
Real Estate, Real Estate Agencies, Buy Properties, Rent Properties, Sell Properties.
All businesses represented on Caves Beach Connect are owned or operated by locals that live in and around Caves Beach
although the businesses themselves may not necessarily operate in Caves Beach.
Our guiding principle for listing a business is for anyone that lives in or around Caves Beach and owns or
operates a business inside or outside of Caves Beach.
We want it to be a vehicle to encourage networking and for locals to support locals.
The 
views
 and 
opinions expressed
 by each business or community stakeholder
are those of each business or community stakeholder and do not necessarily reflect the views of Caves Beach Connect.
Caves Beach Connect acknowledges the Aboriginal people known today as the Awabakal, as the traditional Custodians of the land, respecting Aboriginal Elders past, present and future. Caves Beach Connect recognises the local Aboriginal community today in all of their diversity, who came forward to share their experiences, knowledge, images and memories.