Service NSW Business
Concierge.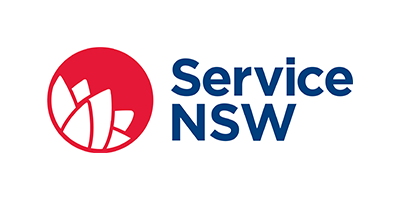 making it easier for businesses by connecting them to what they need.
Caves Beach local, Brett Lenton from Service NSW Business Concierge can help you:
Start, run, grow or adapt your business
Apply for grants and licences
Work with councils
Understand regulations
Access storms and floods, COVID-19 and bushfire support
Connect to services and advice
Service NSW Business Concierge makes it easier for businesses by connecting them to what they need to start, run, adapt, recover and prosper.
Service NSW for Business also provides;
'One front door' for businesses across NSW Government Services, information and financial support
A suite of digital tools to access transactions across government including licences
24-hour telephone support – 13 77 88
Tailored case management to support businesses to recover and grow in NSW economy, including during emerging issues and crises
Information on services across local, state and federal government
Regional staff who understand local businesses and can help them access services
Over the past three years, Service NSW for Business has rapidly expanded its customer base from 50 business customers to more than 240,000 business concierge customers and extended service offerings to cover all business sectors.
Hey Service NSW Business Concierge, let's meet for a coffee?
Services
Business, Business Concierge, Service NSW, Advice, Business Start-up, Business Growth, Business Recovery, Business Grants, Business Licences, Council, Regulations, Covid-19, Floods and Storm Support, Bushfire Support, NSW Government Services, Financial Support, Digital Tools, 24-Hour Telephone Support, Tailored Case Management, Local Government, State Government, Federal Government.

All businesses represented on Caves Beach Connect are owned or operated by locals that live in and around Caves Beach
although the businesses themselves may not necessarily operate in Caves Beach.
Our guiding principle for listing a business is for anyone that lives in or around Caves Beach and owns or
operates a business inside or outside of Caves Beach.
We want it to be a vehicle to encourage networking and for locals to support locals.
The 
views
 and 
opinions expressed
 by each business or community stakeholder
are those of each business or community stakeholder and do not necessarily reflect the views of Caves Beach Connect.
Caves Beach Connect acknowledges the Aboriginal people known today as the Awabakal, as the traditional Custodians of the land, respecting Aboriginal Elders past, present and future. Caves Beach Connect recognises the local Aboriginal community today in all of their diversity, who came forward to share their experiences, knowledge, images and memories.