Caves Beach Body Movement 
Studio.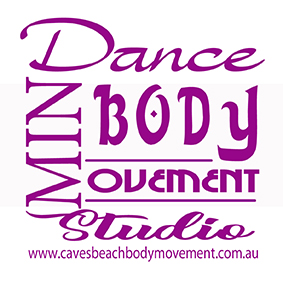 To provide a safe, nurturing space to improve your life at any age.
Welcome to the first dedicated dance, mind, body and movement studio in Caves Beach.
Classes in Belly Dance, Yoga, Meditation, Stretching, Fitness, Salsa, Latin, Movement, and many other styles and genres will be added.
Through motion and the universal language of music and dance, you will find health of body, mind and spirit.
All the teachers and facilitators who teach in our space are part of a community of like-minded individuals who have a goal and a desire to make our community a place where dance and movement is a common peaceful way to unite body and mind.
Hey Caves Beach Body Movement Studio, let's meet for a coffee?
Services
Dance, Mind, Body, Movement, Belly Dance, Yoga & Meditation, Stretch Classes, Fitness, Salsa, Latin Movement, Kids Yoga, Therapeutic Massage, One on One, Private Dance Classes, Private Yoga Classes
All businesses represented on Caves Beach Connect are owned or operated by locals that live in and around Caves Beach
although the businesses themselves may not necessarily operate in Caves Beach.
Our guiding principle for listing a business is for anyone that lives in or around Caves Beach and owns or
operates a business inside or outside of Caves Beach.
We want it to be a vehicle to encourage networking and for locals to support locals.
The 
views
 and 
opinions expressed
 by each business or community stakeholder
are those of each business or community stakeholder and do not necessarily reflect the views of Caves Beach Connect.