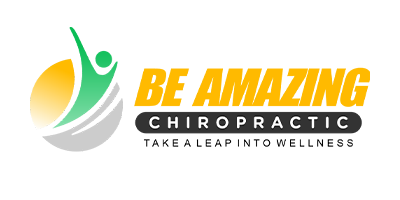 You've Gotta Go See My Caves Beach Chiropractor!
Dr. Adam Arnold received his chiropractor degree from Cleveland Chiropractic College in Kansas City MO in 1996. Dr. Arnold has been practicing as a chiropractor in Australia from 1997 and prior to setting up Be Amazing Chiropractic he practiced as a chiropractor in Chatswood in Sydney.
Dr. Arnold uses a variety of chiropractic methods to help his Caves Beach patients such as:
Manual Chiropractic Adjustments
Arthrostim Adjustments
Zone Adjustments
Quantum Neurology™
Many people in Caves Beach are now starting to recognise the benefits of regularly seeing a chiropractor. This includes families and athletes who want to maintain great posture and spinal range of motion to allow them to be at their best.
Address. Shop 3/3 Mawson Cl, Caves Beach NSW 2281​
Services
Manual Chiropractic Adjustments, Arthrostim Adjustments, Zone Adjustments, Quantum Neurology™, Back Pain, Neck Pain, Sciatica, Headaches, Migraine Headaches, TMJ (Tempero Mandibular Joint Problems), Vertigo, Sport InjuriesI, Carpal Tunnel, Golfers Elbow, Tennis Elbow, Disc Herniations, Knee Pain, Stroke Rehabilitation, Pyriformis Sydnrome, Rotator Cuff Injuries, Ankle Sprains, Shoulder Bursitis, Nerve Pain, Loss of sensation, Numbness/Tingling, Meniscus Injuries, Postural Problems, Neurological Problems, Bells Palsy.
All businesses represented on Caves Beach Connect are owned or operated by locals that live in and around Caves Beach
although the businesses themselves may not necessarily operate in Caves Beach.
Our guiding principle for listing a business is for anyone that lives in or around Caves Beach and owns or
operates a business inside or outside of Caves Beach.
We want it to be a vehicle to encourage networking and for locals to support locals.
The 
views
 and 
opinions expressed
 by each business or community stakeholder
are those of each business or community stakeholder and do not necessarily reflect the views of Caves Beach Connect.
Caves Beach Connect acknowledges the Aboriginal people known today as the Awabakal, as the traditional Custodians of the land, respecting Aboriginal Elders past, present and future. Caves Beach Connect recognises the local Aboriginal community today in all of their diversity, who came forward to share their experiences, knowledge, images and memories.